Captain's Day 2023
We were delighted to see close to 150 members on the time sheet for Paul Gilligan's Captain's Day Competition held on 2 & 9 July 2023. Thankfully the weather Gods played ball as well on both days.
Congratulations to Daniel Kane who had the best combined score of 140 nett and John Fitzpatrick for the best gross score of 153.
Lots of fun was had over the 2 days with the celebrations enjoyed after in the Café Bar.
Captains Prize 2 Rounds July 2nd and 9th.
Winner: Daniel Kane 140 nett
Gross: John Fitzpatrick 153
Committee Prize: Vincent McCarthy 148
Past Captain's Prize: Joe Brennan 152
Pictured below is our Captain with the family of our late member Sean Timmons's on Captain's day, The family are holding a photo of the Scratch Cup which the late Sean won last year. Sean's playing partners for many years, Brendan McGrath, Declan Carroll and Mark Dent are also in the photo.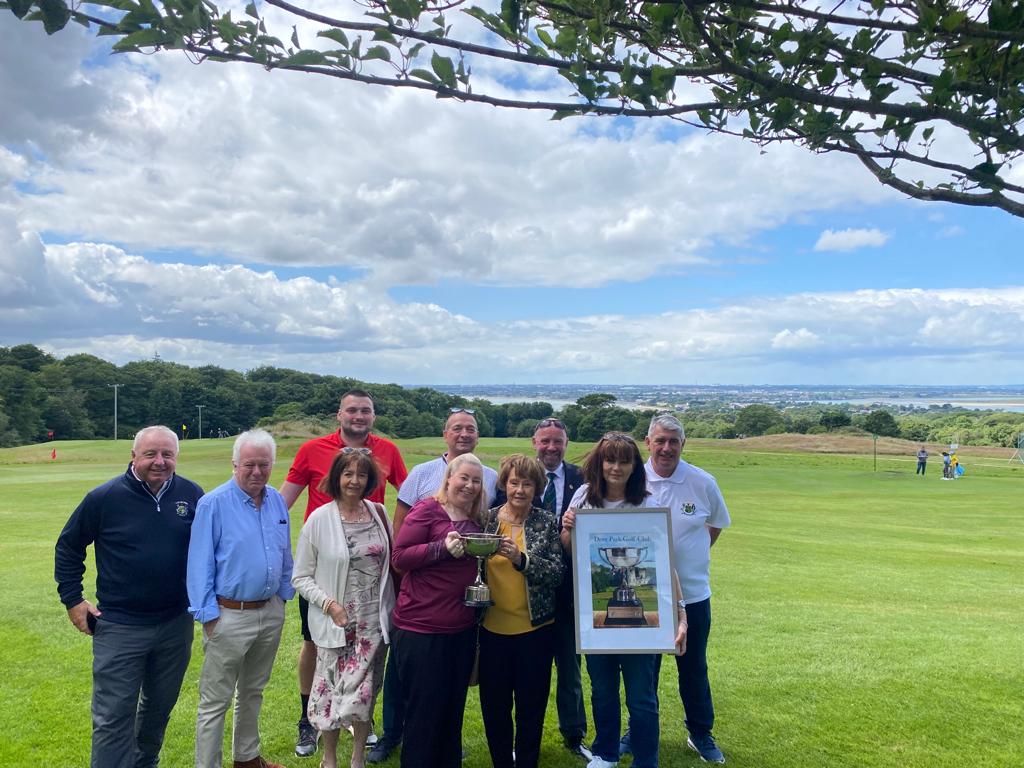 Congratulations to this year's Captain, Paul and all who took part.
Posted on 18 Jul 2023.