Vincent Greaney's TaylorMade Family
Vincent Greaney introduces us to his famous 'TaylorMade' Golfing Son & Grandson!
Vincent Greaney, one of our most popular and loyal golfers, plays every Tuesday and Thursday with his beloved Red Rock Golf Society. This week he introduced us to his very special guests, son Mark and Grandson Jamie who are now living in San Diego. His son Mark, who grew up in Howth, is Head of Advanced Technology at TaylorMade Golf in Carlsbad in San Diego.
From an early age Mark knew he wanted to work in the golf industry.
He figured out he may not be good enough to make a living from hitting shots, which fuelled his desire to get involved in club design. Just before he started college he took it upon himself to write to all the golf manufacturers to ask them for advice in how best to prepare for a career in club design.
TaylorMade were the ones who replied, suggesting that he study mechanical engineering, specialising in materials. Mark went on to study engineering at Magill University in Montreal, Canada, and continued with a Masters in sporting goods in UCG.
After posting his resume on monster.com he landed the position of product development engineer on the metal wood team at TaylorMade. There are fewer than 250 people in the world doing this job, so Mark considers himself extremely fortunate that he got the position.
Over the last 20 years Mark has been heavily involved in the launch of their biggest clubs the R7, the R9 and Stealth. He has moved from the position of Metal Engineer to leading the Advanced Technology Team.
Mark, who grew up hitting balls around Deer Park, expressed his delight at seeing his 80 year old father and his friends playing twice a week. He thinks that Deer Park is an amazing asset for golfers and he wishes there was a golf facility like this in San Diego!
Thank you Vincent, Mark and Jamie for the photos and we hope you played well today. Vincent we love seeing you and your fellow Red Rock golfers out every week. Keep it up.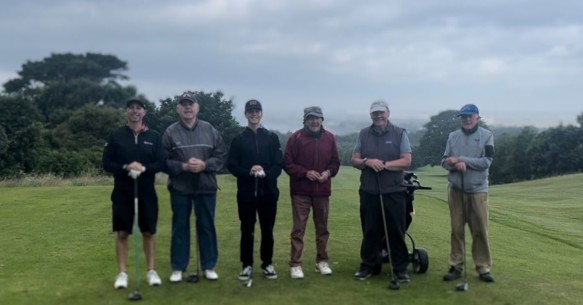 Copy of article in Irish Golfer Magazine with reference to his 80 year old father playing golf in Deer Park every weekend!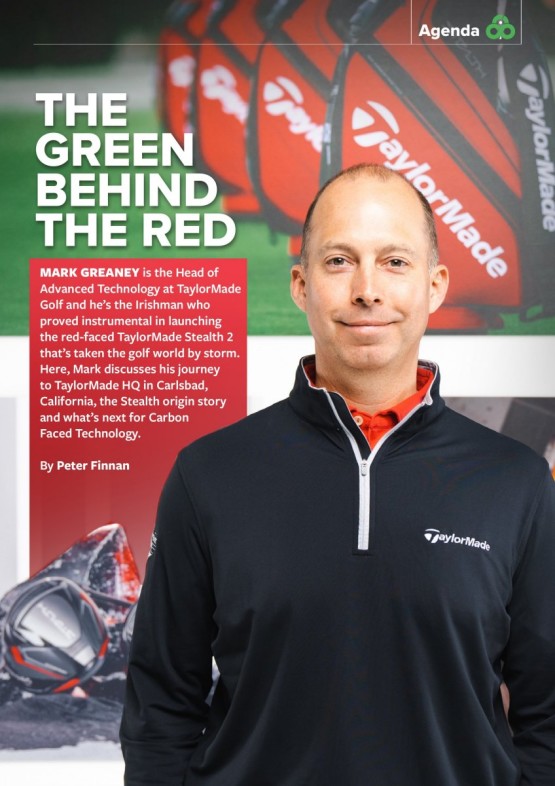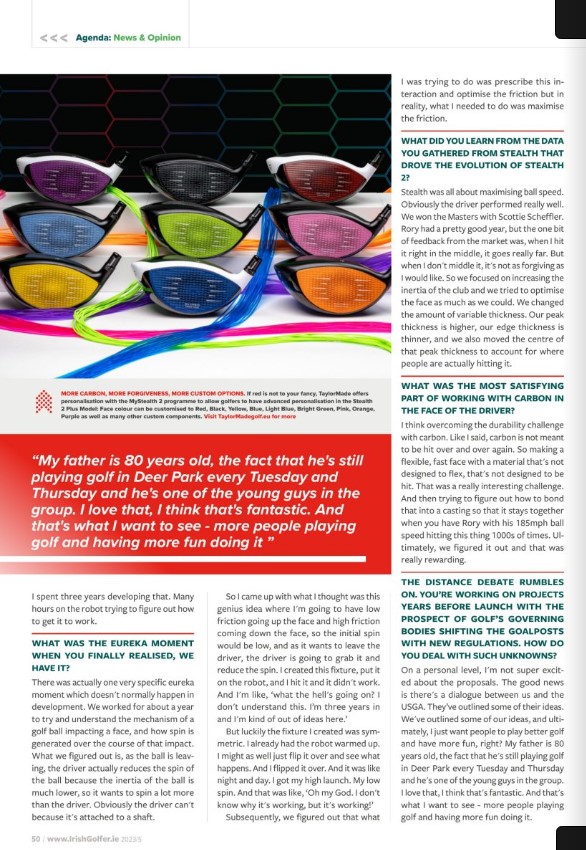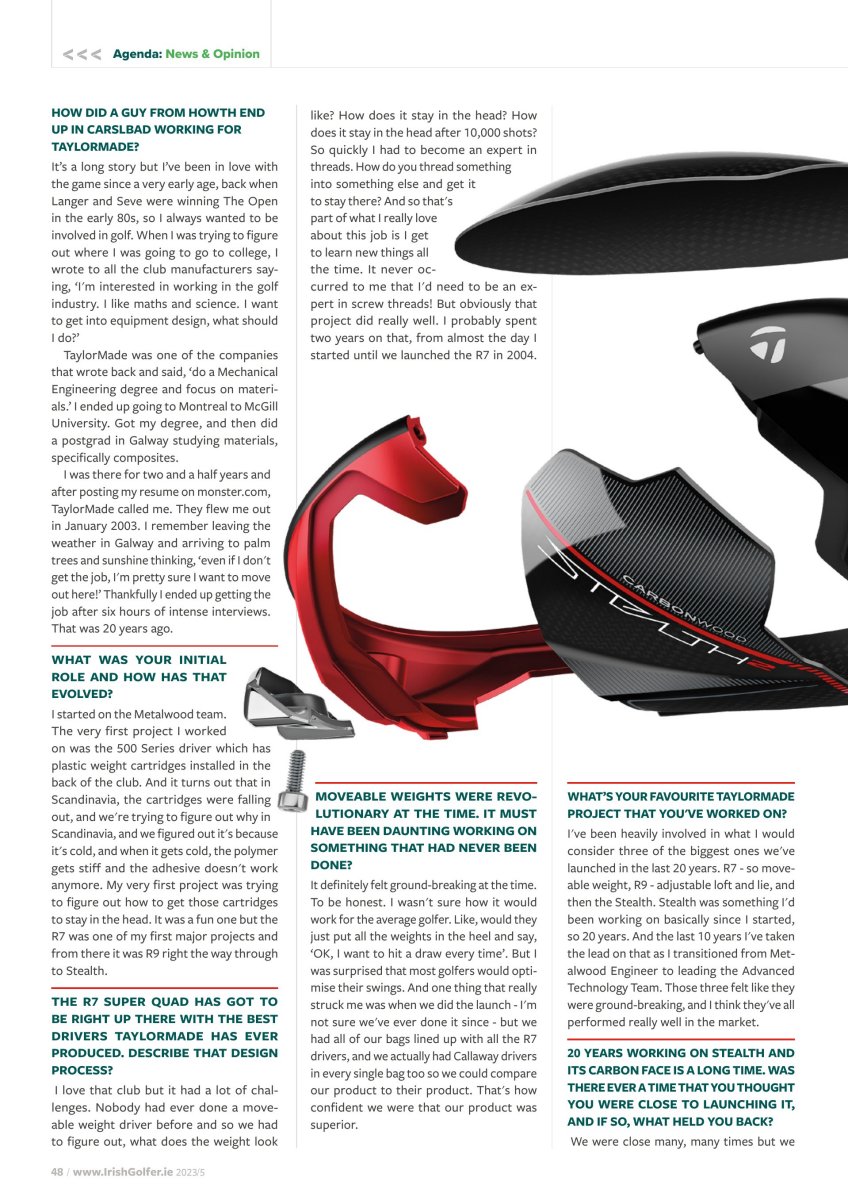 Posted to greaney tailor made greaney deer park golf on 7 Jul 2023.